So, Castleteer Event was last night! HUZZAH!
Great fun was had by all and my Rust Gown made it's debut. Now, there were some fitting issues, such as the bodice needs to be taken in an inch or so in the front, and through out the day, a couple of eyelets popped out of place, and several were very rough in the lacing process, however, in general the clothing worked out beautifully!!
Here are some shots of the gown in action!!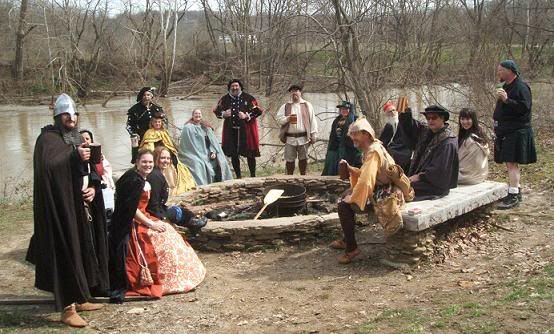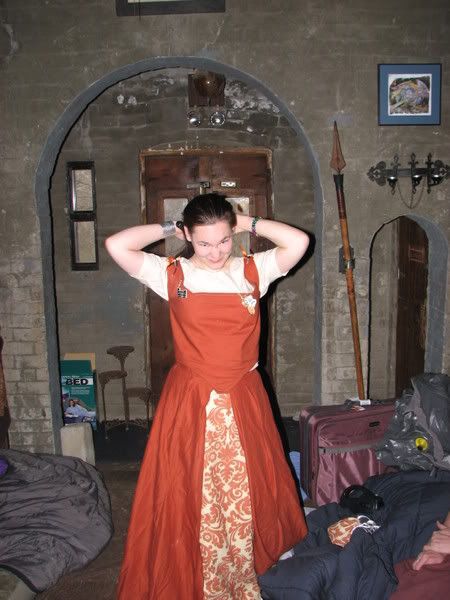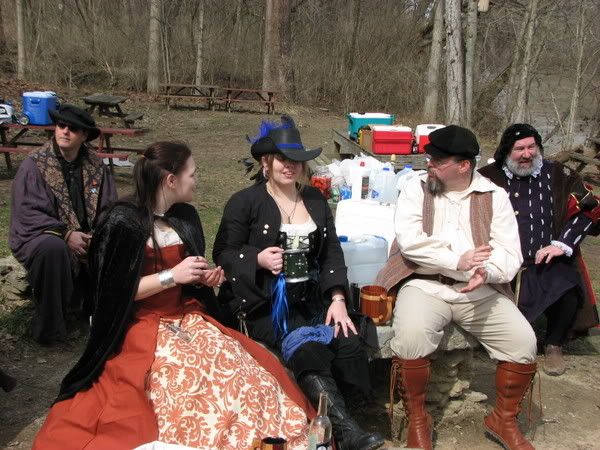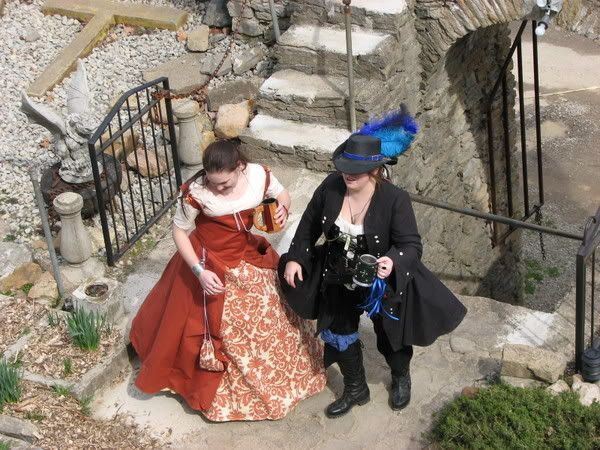 What do you think??